Home
Announce your new baby in style!
Stork Yard Signs for Birth Announcements in Pittsburgh, Pennsylvania, and surrounding areas
Help your friends or family members make a big announcement by renting one of our beautiful baby signs for their front lawn. We offer a choice of a 6-foot stork in blue or pink, so you have the perfect sign to celebrate your new bundle of joy.
Our stork signs for birth announcements will look adorable in your yard, and the new parents will love the personalized keepsake that comes with it. It's a sweet way to show them how much you care!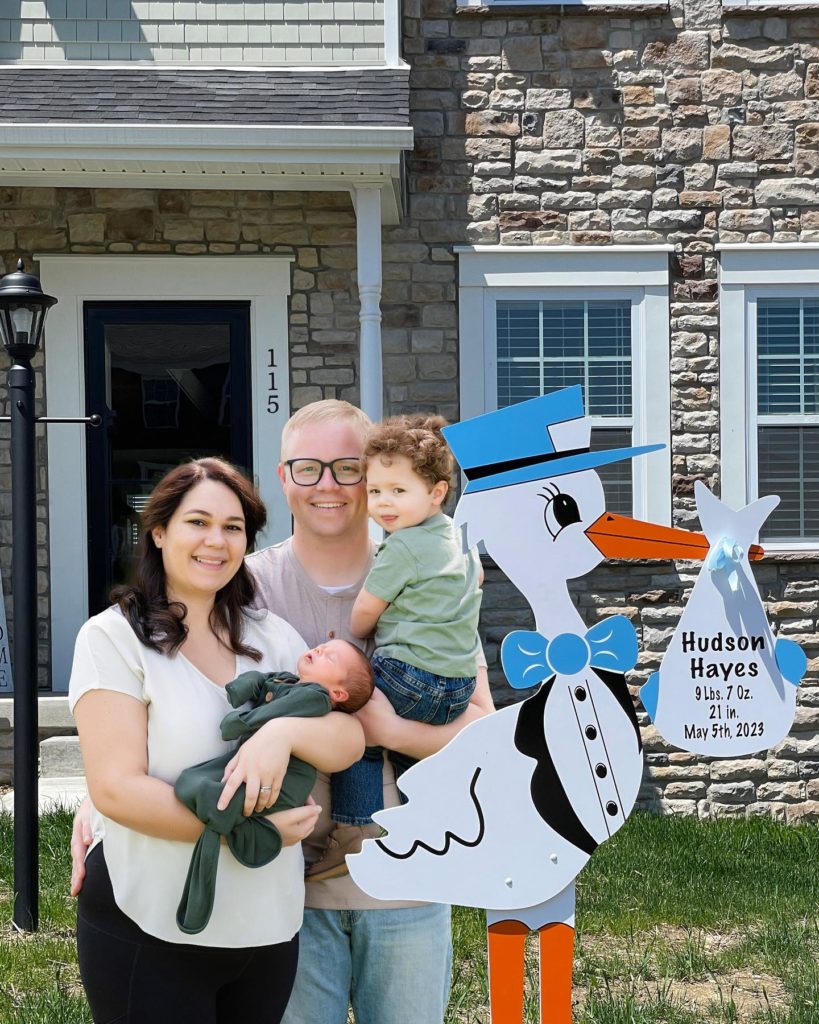 Star and Stork Signs
Signs for Siblings, Grandparents, and Other Family Members
Your baby's siblings will be thrilled to see their names on a coordinating yard sign! Our sibling signs proudly declare that they're now big brothers or big sisters, and they're sure to be a hit with the whole family.
But we're not just a stork rental service for parents. We've found that a lot of grandparents also love to rent our stork signs to share the news with their friends and neighbors when their grandchild arrives.
We are a local family-owned business that has been helping families announce their new arrivals, and we would be delighted to help you celebrate your special baby. So, why not let us be a part of your joyous occasion?
Having a Party?
Baby Showers and Sip &Sees
Looking to add some extra excitement to your baby shower or Sip & See? Look no further than Mama and Me Stork Sign Rental! Our adorable birth announcement storks in pink or blue are the perfect way to welcome your guests and make your event extra special. These storks stand tall and proud, announcing your event and adding a touch of charm to any setting. So why settle for a boring event when you can make it unforgettable with Mama and Me Stork Signs? Let us help you make a lasting impression that your guests will be talking about for years to come!
Great Photo Op!
Preserve this milestone forever.
Our celebratory new baby stork yard signs offer a fun and distinctive way for parents to commemorate the arrival of their newborn and can be customized to add a personal touch to the celebration. These one-of-a-kind stork signs make for a great photo opportunity, allowing you to capture this moment forever with your family. Looking back at these pictures years from now, you'll be reminded of the joy and excitement you felt when you first held your baby in your arms. Don't miss out on this unforgettable moment and take advantage of our stork signs to preserve this milestone forever.
"My experience was awesome. They delivered the sign when promised and it was beyond my expectations! Thank you again for making my daughter's arrival of her first baby a special one."
– Sandra